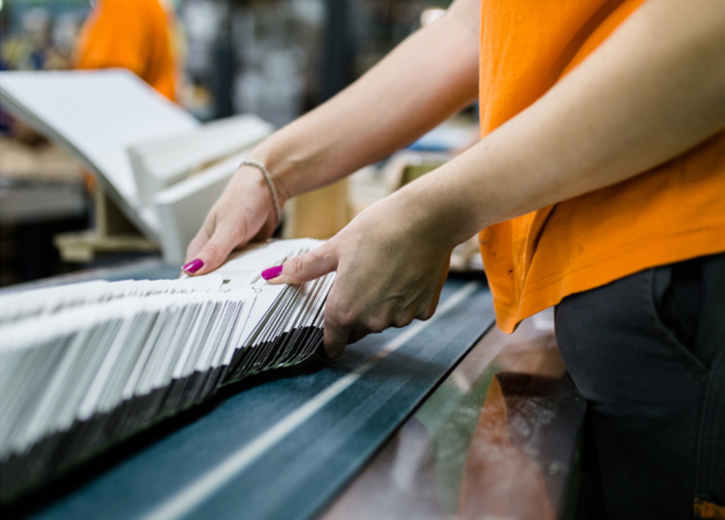 We are committed to producing high quality and versatile product solutions to meet your needs.
PCI offers an abundance of different packaging options, utilizing state-of-the-art machinery, equipment, and technology. Design Services
Looking to maximize your graphics dollar - let PCI Graphics / Prepress Team review your design or design for you. Our goal is to maximize your graphics dollar by reproducing your design efficiently with repeatable results.
Include PCI's Team in Your Design Process - take advantage of years of design and print experience. Nothing hurts worse than a new design that looks great on a computer but loses its edge on the shelf.
The Latest in Graphic Software and Equipment - Our team has the tools to make your graphics POP! With computer to plate processing PCI has invested in Prepress which is an investment in you.
01
Plate Quality Assurance
Developed to get work right the first time.
02
In-house Graphics
Cuts your wait time and allows PCI to implement changes immediately after approval.
03
Templates
Whether the template is yours or ours, we can build your packaging to fit your needs.
04
Color Match
Custom colors or your pick. We can provide inks draw-downs on your material for your approval before the job hits the press
Let us help you create the custom package you're looking for. R&D Services
Take advantage of our vast experience building custom packaging for whatever your needs are. Not sure what you need? Let the PCI Technical Team identify your options.
01
Continuous Improvement
It's part of our pledge to you. We watch the raw material industry to keep you in the most cost effective structure.
02
Flexible
It doesn't only describe the materials we convert. PCI's equipment is flexible as well offering a wide variety of structures and sizes depending on your needs.
03
Water and Solvent Inks
We support multiple water and solvent ink systems for all your structure requirements. We use automated dispensers in-house and color match equipment designed to keep your colors in check.
04
Controlling the Process
Keeps us Lean and being Lean means being competitive. Team with us and keep that edge, grow your business by putting PCI to work for YOU!
See what PCI can do for you.
With our design and research and development teams, we're equipped to tackle any packaging challenge you might have.